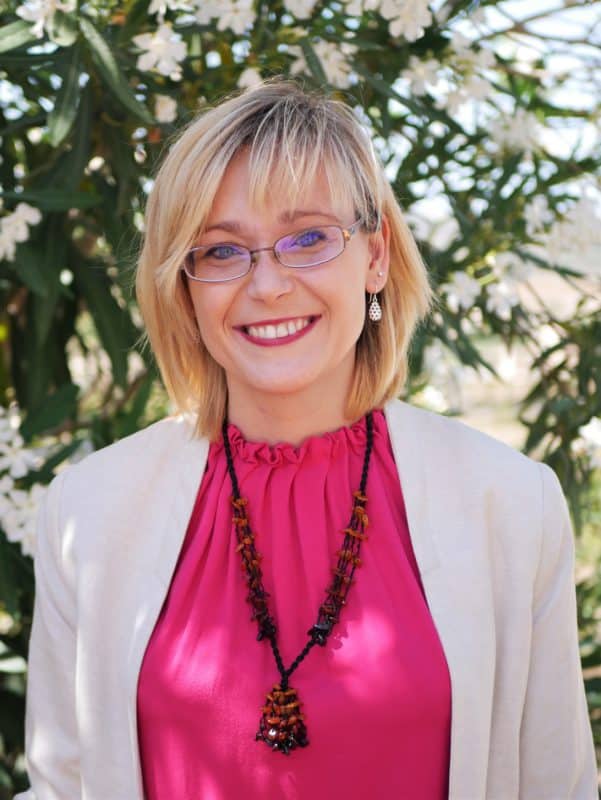 Hi everyone! I simply love teaching and seeing my students learn and grow professionally! Learning a language is a brave thing to do, it means that you are discovering a new culture and broadening your horizons. Let me help you succeed! In my life I have experienced the process of learning a language in all possible ways – I was a student, a complete beginner, a proficient writer, a teacher, a teacher of teachers and an international entrepreneur. I'm here to share my vast knowledge with you and believe me, learning is easier than you think if it's fun!
What I most like about teaching is…
… meeting and being with my students. I believe we are all unique but so similar in the same time. At the same time, I love discovering the similarities and differences between us in order to help you learn.
My best lesson
The best lesson is when everyone is engaged, interested and involved! As Professor Stephen Krashen says, the best way to learn a language is when we simulate a real experience, we practise it with a coach and basically "do the real thing"!
My favourite activities
I like to make my lessons about real life – this is why we are learning a language to speak with real people in real-life situations. My real passion is Improvisational Theatre and Drama and I love to include those activities in my lessons. Come to my Virtual Classes to learn more about this!
The best thing about teaching English is…
… being able to share my knowledge, helping students find their best ways to learn and seeing their improvement.
My teaching philosophy
There is no better way to learn than learning by doing.
Qualifications: MA Geography of Tourism and Hotel Management (level 7), PostGrad Pedagogy (level 7), Cambridge DELTA and CELTA, Train the Trainer Licence
Specialisation: IELTS, FCE, CAE, CPE, TOEIC, TOEFL, English for Artists, English through Drama
Levels I teach: from Pre-Intermediate (A2) to Advanced (C1)
Students I have taught: All ages from 3 year olds to 80+
Languages I know: English, Polish, German, Spanish, Italian, Russian
Experience in teaching English: 15 years
Hobbies: my dog, yoga, reading (especially Sci-Fi books), drama, improv, arts (oil and acrylic painting, pencil drawing and clay sculpturing), music (the piano and the guitar)
[rpt name="abbonamento-con-lezioni"]