Alan M.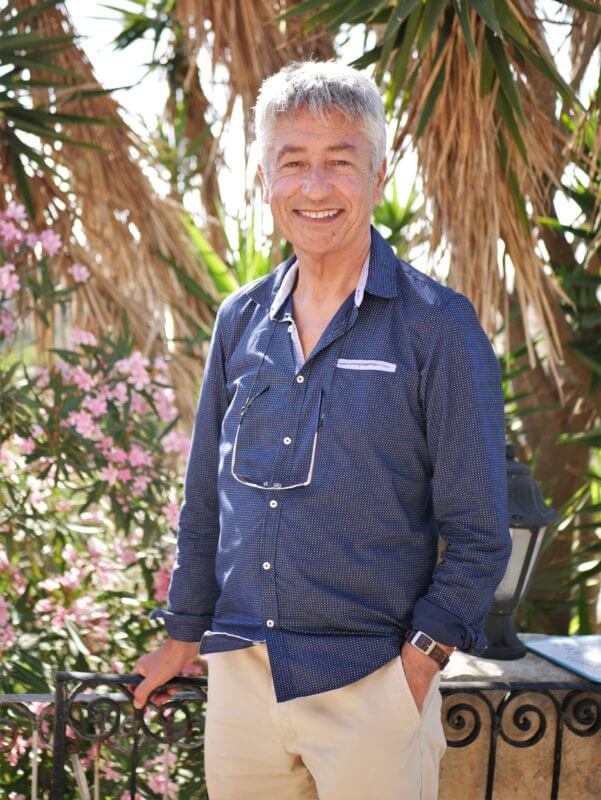 Hello students, I'm Alan, a British native-speaker EFL teacher, teacher trainer, materials writer and author with over 40 years' experience. I am also a Cambridge Celta and Delta trainer and work with teachers from all over the world. I absolutely love my job! I am convinced that creativity and putting the individual learner at the centre of the learning process are essential elements in all teaching and learning contexts.
What I most like about teaching is…
… connecting with people, engaging with different cultures and seeing learners' confidence and ability in English get better and better.
My best lesson
Any lesson when I see my learners engaged and motivated by what we're achieving together.
My favourite activities
Listening to learners talk about different things, people, places and experiences which are important to them in their lives.
The best thing about teaching English is…
… seeing learners really learn!
My teaching philosophy
By experimenting, we learn. We learn, therefore, by doing. By doing, we understand and become masters of what we learn.
Hobbies
I love working with people, reading good, deep novels, watching thoughtful films, and listening to good, innovative music. And I also enjoy sunshine, the sea and soccer.
Qualifications: B.A. English, M.A. English, M.Ed. English Language Teaching, Cambridge CELTA and DELTA
Specialisation: Speaking fluency (conversation); pronunciation; Academic English; English for examinations (e.g. Cambridge exams, IELTS, TOEIC); teacher training and development (helping teachers to engage their learners); learning grammar, vocabulary and pronunciation at all levels in engaging and motivating ways.
Levels I teach: I enjoy teaching all levels. I love seeing the rapid progress made by lower levels and I particularly enjoy the challenge and stimulation of helping higher levels (Upper Intermediate and Advanced) make real, tangible progress in their English.
Students I have taught: All ages from 6-96, all levels from Beginner/Starter to Near-Native/Proficiency (C2)
Languages I know: English, Italian, French, German, Maltese, Spanish
Experience in teaching English: Over 40 years